Multimedia Solutions Deploys Responsive, Customer-Friendly, New Website for Roselle Savings Bank
(Edgewater, NJ | September 21, 2015): Roselle Savings Bank, a state-chartered mutual savings bank incorporated in 1889 with headquarters in Roselle, New Jersey, and Multimedia Solutions Corp., a leading integrated marketing and web development firm, are pleased to announce the launch of Roselle Saving's new responsive, customer-friendly website.
"Roselle Savings Bank is thrilled to be launching our new website with Multimedia Solutions," says Roselle Savings Senior Vice President, Paula Carey. "Our new site is a great representation of Roselle Savings in the 21st century—modern, user-friendly, and committed to providing the best experience to our customers and communities."
A few notable features that make the new Roselle Savings website distinctive include:
Responsive Design. The new design is optimized for user experience across desktop, tablet, and smartphone devices.

 

Flexible CMS controls. The website is built on a robust content management system and all website copy, navigation and imagery are editable including product rates, fees, and terms. Through this simple to use CMS, Roselle Savings now has the ability to keep their website information up-to-date without developer intervention.

 

Banking suite segmented by products and services. The Roselle Savings suite of banking offerings is now segmented by product or service to help customers find the right solution for their banking needs.

 
The new website can be experienced at www. rosellesavings .com.
Roselle Savings Bank's New Website: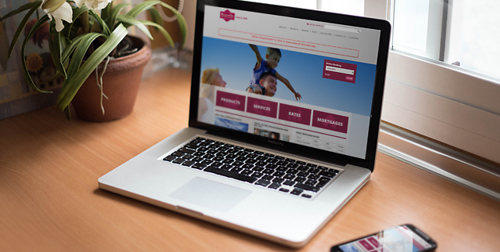 Roselle Savings Bank's Previous Website: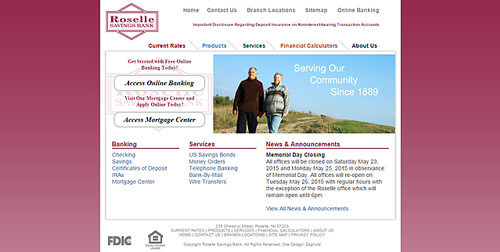 ABOUT MULTIMEDIA SOLUTIONS CORP.
Founded in 1992, Multimedia Solutions Corp. is a leading provider of customer-facing web and mobile solutions. Multimedia Solutions specializes in Website Design and Development, Digital Marketing and Social Media Strategies, and Mobile/iPad Application Development. Our Purpose: to create solutions that transform the way people communicate.