Multimedia Solutions Corp. Announces Global Website Redesign Launch for Becton Dickinson and Company
(Edgewater, NJ | May 17, 2013): Multimedia Solutions Corp. (MSC), is pleased to announce the launch of a new website for BD (Becton, Dickinson and Company). The enhanced site was deployed globally across North America, Latin America, Europe, Africa and Asia yesterday. Each region also features tailored content specific to the user's location.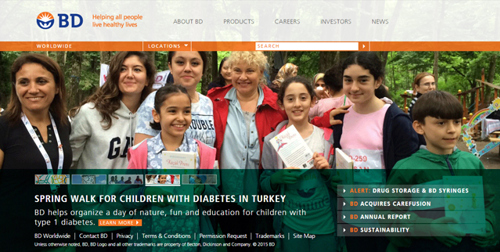 As mobile communication has become mainstream, it is pertinent for companies to have a website that is optimized for both tablet and mobile phone users. BD's new site is built with key content overlaid on tablet imagery showcasing BD's global initiatives.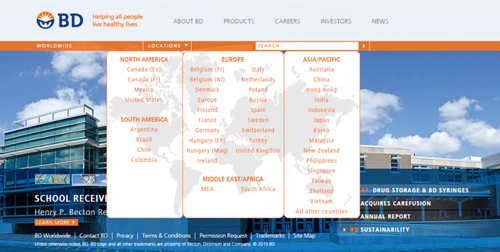 The site has been made available in more than 10 international languages.

In addition to a sleek modern design, BD's Product Catalog aims to streamline communication with the organization's diverse audiences.
Take a look at BD's brand new site at www.bd.com.
ABOUT MULTIMEDIA SOLUTIONS CORP.
Founded in 1992, Multimedia Solutions Corp. is a leading provider of customer-facing web and mobile solutions. Multimedia Solutions specializes in Website Design and Development, Digital Marketing and Social Media Strategies, and Mobile/iPad Application Development. Our Purpose: to create solutions that transform the way people communicate.